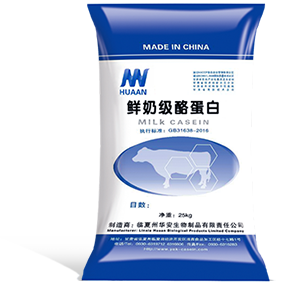 Fresh Milk Casein
Description:Fresh milk grade casein is a pure natural yak milk protein purified by high-tech. It is a high-protein, high-nutritional food raw material. Available range of mesh: 40-110 mesh, 30-60 mesh, 60-90 mesh, 90-110 mesh.
Other information
Packaging: plastic woven bag or compound kraft paper bag with polyethylene inner film, net weight 25 kg

Storage: Store under cool and dry conditions to prevent mildew and humidity
Transport: Highways, railways
Shelf life: 12 months from the date of production under suitable storage conditions
Range of application
Food grade: Various food and drinks, creamer (non-dairy creamer), pharmaceutical industry,casein sodium, CPP, etc.

Industrial grade: paper tubes, cosmetics, leather industry, paint, pigment, paper industry, casein adhesives, adhesives, safety matches, special cement, etc